Many of the children we support at Let Us Play feel quite anxious about out of school sports as they feel either they can't take part physically or they are not skilled enough to be part of a team.
To that we would say, 'Welcome to Let Us Play Cycling'.
Cycling is a great sport for fitness, muscle tone, balance and getting out and about in a group. You can take part in the fun games, just follow the track by yourself, or a little of both.
Cycling is a great, fun way to get active.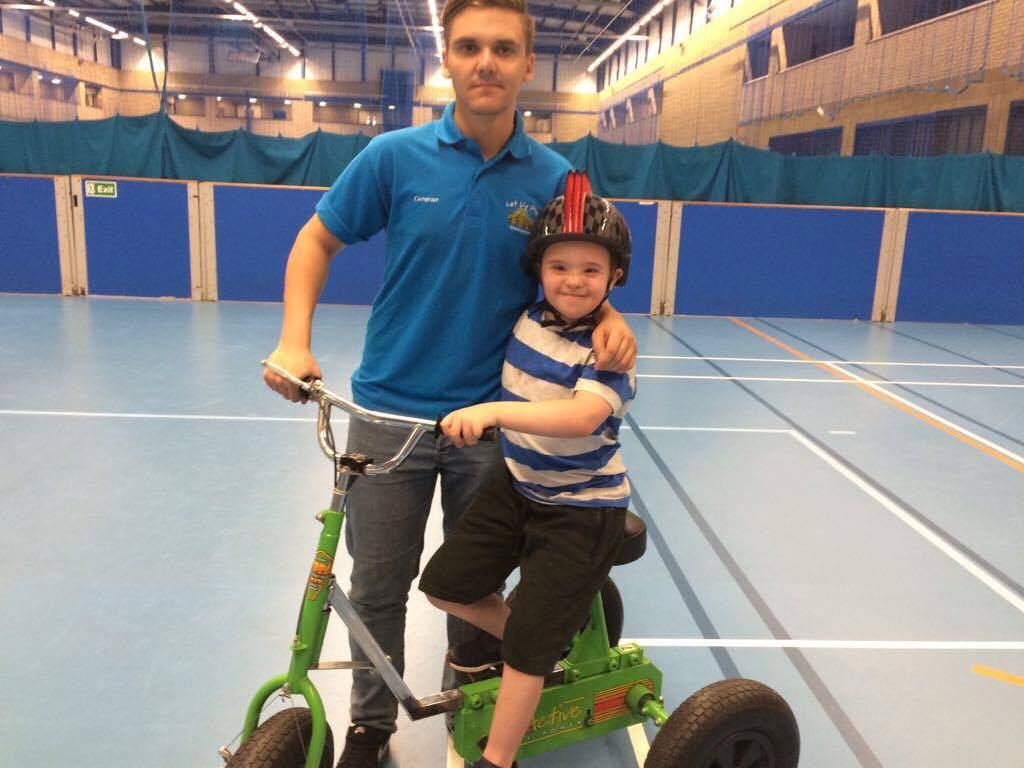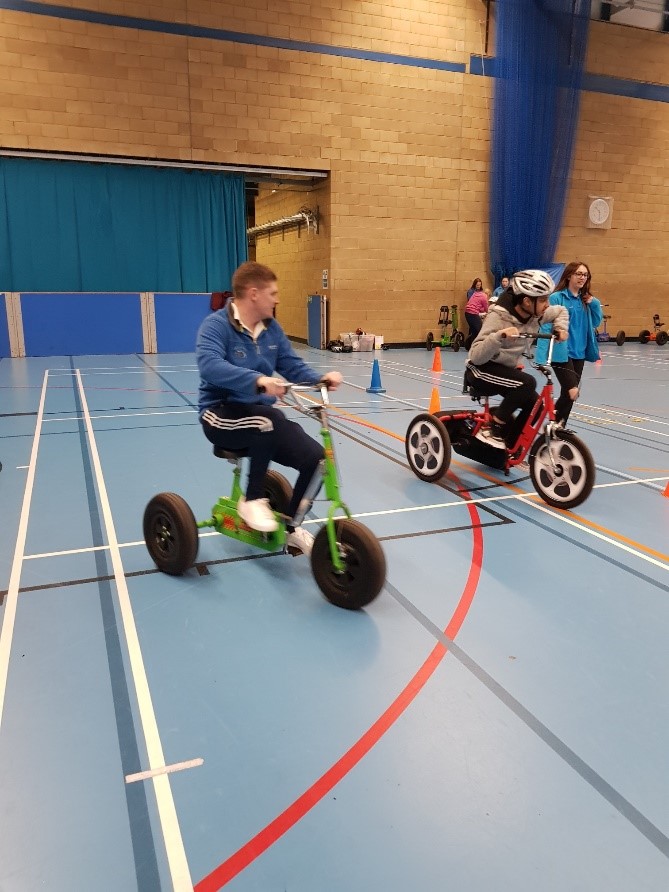 Let Us Play Cycling meets every Monday evening 6:00pm – 7:00pm during term time at Aldersley Leisure Centre, Aldersley Road, Wolverhampton, WV6 9NW.
It takes place in Hall D, at the top of the corridor in the main building.
We have an assortment of 3 wheeled trikes and Go-Karts. Suitable from 5 years to 19 years.  Maximum weight is about 13 stone.
Cycling carries a small cover charge of £2 per evening. This reflects the additional costs of insuring cycling and the maintenance costs of the trikes and Karts.
We are happy to take referrals from occupational therapists and physio therapists, who feel that we can offer support.
You can bring your own 3 wheeled trike to sessions, but the attendance fee would still apply to cover costs.
Space permitting, it may be possible to store your own bike in our secure container, however insurance would be your own responsibility.