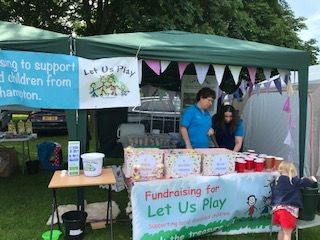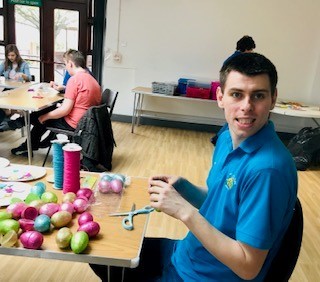 Volunteers have a very important role in Let Us Play.
Our volunteers often are students who wish to work with children with SEND in their future careers whether it be teaching, social care or sports and we support them to get valuable experience.
We provide a SEND volunteer programme to help support past members and other young adults with SEND with work experience to get them closer to independent living.
We are open to considering volunteers for our office to help out with admin and activity planning.
Some volunteers are people who have reached retirement or are considering a career change and are looking for new and enriching experiences.
We have young Volunteers (e.g. Duke of Edinburgh or scouts), to help with fundraising.
Many of our staff are past volunteers who have trained to become valuable members of our team.
Having an interest in sport, craft, music or cookery or having the patience to spend quality time with children who may need additional support, means that you will bring something to Let Us Play also.
All volunteers will be DBS checked and 'buddied' with an experienced team member to ensure that you are confident and guided appropriately during your volunteering experience.