Let Us Play is incredibly proud of our sessional team, they come from all walks of life to support the amazing children we have the pleasure of supporting.
All our sessional team have enhanced DBS's and safeguarding training with many also having first aid training.
Many are teachers or high level teaching assistants in schools, who are experts in SEND specialist care or leading sessions.
Others, who joined our team as young volunteers, have stayed with us working weekends, holidays and evenings bringing with them a huge variety of skills in their chosen careers.
Each member of staff has both our logo and their name on their shirts helping all to identify them, as a team member.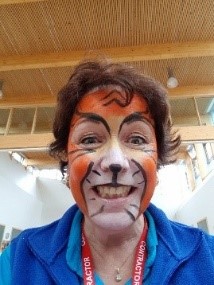 Kim Hatton – Charity Manager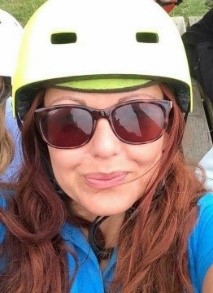 Claire McKen – Assistant Charity Manager
Patrick - Staff Member
Paddy, by profession is a maths teacher, but he loves the outdoor sports sessions.  Just make sure you're not on the opposing team as he is known to be competitive.
Katie - Staff Member
Katie has been with Let Us Play since she was a shy junior. Not so shy anymore, she is a confident and fun loving member of the team. 
Chris - Staff Member
Chris, is a challenging behaviour specialist.
He is however afflicted with a serious condition called 'Wolvesitous'.
Rocheen - Staff Member
Rocheen, after spending years managing a nursery is very patient when playing one to one. Our little people love her calm, laidback nature!
Katy - Staff Member
One of our Juniors.
Young bubbly and energetic.
A whizz on the sewing machine.
John - Staff Member
A parent of a Special needs child.
He has a great rapport with our families and is always ready for a laugh.
Alice - Staff Member
Alice a lover of sports and all things outdoors. Was once a family member who saw how Let Us Play supported her family as child, now she supports us.
Cameron - Staff Member
Cam, our first junior many years ago. He is now a solicitor, but finds time to come and be the butt of the children's jokes. Always ready to laugh with others and at himself!
Holly - Staff Member
Holly, another sporty girl who is a whizz at team games.
Another competitive team member!
Isabelle - Staff Member
Isabelle, a patient and kind psychology student who is observant and thoughtful when supporting our children. A positive peer mentor!
Sanjay - Staff Member
Sanjay, a very experienced youth worker, who brings lots of differing skills to Let Us Play. Don't let the youthful good looks fool you he is older than he looks!
Sam - Staff Member
Sam has grown up seeing how supporting a child with SEND can challenge a family. You would look long and hard to find a more kind and understanding person.
Paul - Staff Member
Paul has been running our cycling club for over ten years. Patient and capable, as a parent of a child with special needs he has a great relationship with our parents.
Jennifer - Staff Member
Jennifer has worked with us since junior level. Although very young she is one of our most practical team members. She is a wonderful peer mentor to our young adults.
Mia - Staff Member
Mia is a lover of craft activities. She enjoys the arty sessions almost as much as the children and is always on hand for some artistic advice and help.
Danni - Staff Member
Danni is our newest junior, but she knows the children and staff of Let Us Play well as her family have been members for a long time.
Daniella - Staff Member
Daniella is patient and enthusiastic primary school teacher. Danni has become her schools SENCO, using the experience she has gained with us over the years.
Ben S - Staff Member
Ben is a Junior Member of the team, keen to learn, very tall so good for putting things up high, has a good rapport with the children.