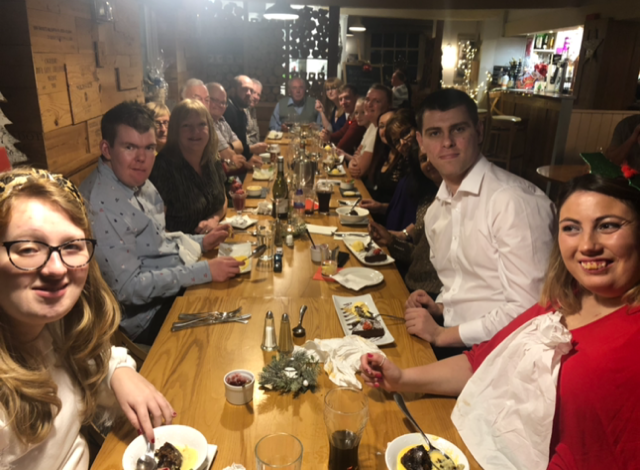 Although we understand that for an outsider looking in Let Us Play is predominately a charity that provides activities for children with special needs and we do this very well, there is so much more to our local Charity.
With our close connections with local schools, businesses and events venues, the amazing children we support are exactly where they should be, out in their community and taking their place in society.
Whilst using these venues and business we are generating local incomes and interest as we put so many of our activities onto our social media raising awareness of the amazing places you can visit in your locality.
We use many school sports-halls and cookery classes that are left unused for 13 weeks a year, generating income for the schools which intern will be passed onto their pupils.
We have a SEND volunteer programme. We love supporting our members and watching them grow both in ability, skill and confidence during our sessions and we hope that on their 19 birthday to be able to enrol some members into our volunteer programme. This will help them gain confidence and may give them an idea about what sort of role they would like in their future.
We support the local universities with volunteering opportunities for those who are considering a career in SEND and we support local schools in D of E programmes. We always remind the people who volunteer for us that working with Let Us Play will change their perception of disability for life and we hope that they carry this empathy, understanding and experience into the variety of different roles they will take in the future.
Where possible we support other charity and voluntary groups, we provide toolkits for inclusion and training for those we can assist.
We can support your business or voluntary group with inclusion training, please contact claire@lupwolverhampton.org.uk .
We provide a fortnightly focus group of approx. 20 parents of children with SEND and whilst completing a variety of crafts we talk about what types of sessions they feel their children need, enjoy and where we can make improvements.
Local governing bodies including commissioners, Wolverhampton Council and NHS specialists have attended these parent's meetings in order to understand the perspective of those caring for children with SEND in order to provide services that are on point for the needs of those whom they hope to support.
Let Us Play isn't a large national Charity, we like to think of ourselves as an artisanal butchers or bakers, we will never command the budgets of a supermarket but we like to think that our presence enriches the community and our product is individual, well respected and of the best quality we can provide.